I really missed working with my students but then it sunk in I COULD WORK WITH THEM AGAIN! If they asked me to do their photos, it would be amazing! And it has been just that....AMAZING!
Amber was a young lady who took everyone of my classes I taught. She might have been one class away from calling me mom :) She is on the shyer side but opens up very quickly once you get to know her. One thing that I could always count on was that every project that she turned in my art classes somehow managed to pull in the Pittsburgh Penguins. When she approached me about doing her senior portraits I just knew that a trip to Pittsburgh was in order :) Amber, her mom and I had a blast. They have become very good friends and that has been just an added bonus to this new career.

Ashley is another one of my former students who is such a sweetheart. A little shyer as well. She has a smile that lights up a room. She wanted a more natural landscape so we checked out Marti Park in New Wilmington. What an incredible shoot!

Katie is a very talented young lady. Not only is she a beautiful young lady she also can sing and draw very well. I lost her in the art department for music but I totally supported her and her love of music. I also used this to guilt her into singing for me any chance I had. She was a good sport. When we first discussed her senior photos she said she loved the light in Colbie Cailat's
"Brighter than the Sun"
video. Well God must have been looking down because everything aligned! The sun set light was amazing. She was as thrilled as I was in the end. We shot mostly at the
Fellows Riverside Rose Gardens
and then couldn't pass up an amazing old brick building an the awesome red bridge in Youngstown.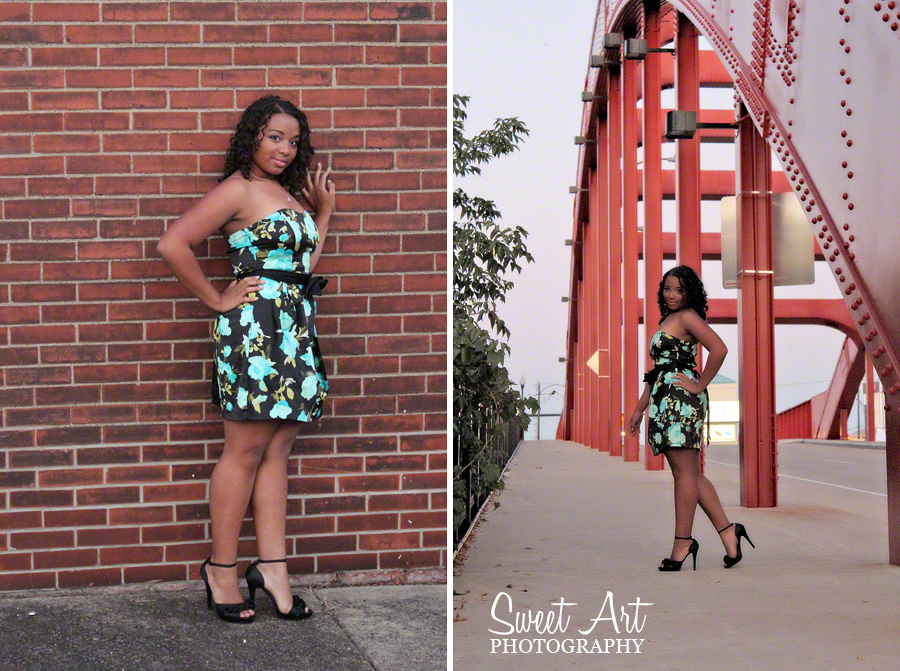 Nicole was my very own teacher assistant and the muscle in the classroom. :) She was so helpful to the other students and liked to show off her guns. When she mentioned she wanted to use her neighbor's barn and some of her horse gear. I was in! I was thrilled for the opportunity to work with her again.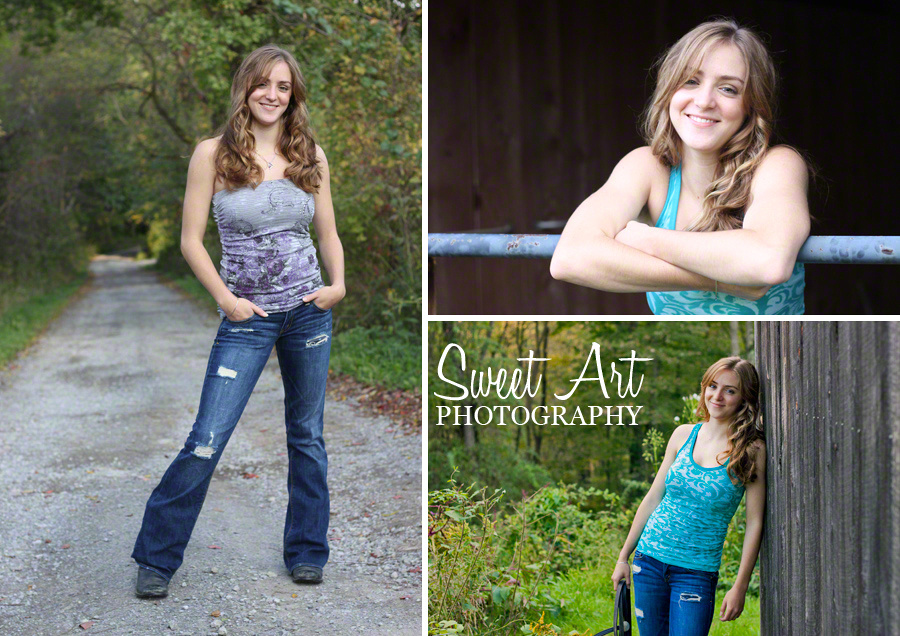 When Tyler contacted me and mentioned that he was taking flying lessons and wanted photos at the
New Castle Municipal Airport
I was totally thrilled! I have been lucky to fly out of this very small airport with my uncle several times and had often thought how amazing a shoot would be there. I was so lucky to be able to do just that! We then headed over to
Marti Park
for a few photos along the streams and rocks.

Victoria was my first non student Senior :) She wanted an old barn, farm feel and I had just the place in mind. I loved the contrast of her black dress against the old homestead and glass doors. We stepped into the barn where the light was peeking through. I loved the color in all of her pictures. We laughed a lot and had an amazing time.


Melissa contacted me and asked if we could make a trip to
Seneca Hills
where she spent many summers. The place had a lot of memories for her and I enjoyed hearing her talk of the fond memories as we traveled through the camp. I loved the unique backdrop and all the memories that she had with the camp. I have gone to a camp every summer since I was in 3rd grade called
Camp Lambec
. I would have loved to have had the opportunity to go there for my senior portraits. I'm so thankful senior sessions have evolved since then. It makes them that much more personal when you can choose a location verses a cookie cutter background.
Jamie is a "cousin", well she's my cousin's cousin and for a short period of time she actually lived next door to me. I can't believe she graduated! Where does the time go? I shot a family session for her and her family and her mom asked if I would snap a few with the beautiful fall backdrop. I was happy to do so..
Cascade Park
is amazing in the fall!