So have you ever heard of a SURPRISE wedding??? These two planned a wedding behind the backs of their friends and families and pulled one of the most amazing surprises I have ever been able to witness. I recently asked Amelia & Doug about their wedding day and would love to share their thoughts with you as you view their photos.
The day of our "SURPRISE Wedding was a hot July day!
Because we had a surprise wedding we didn't have the traditional getting ready photos. We kept ours pretty simple.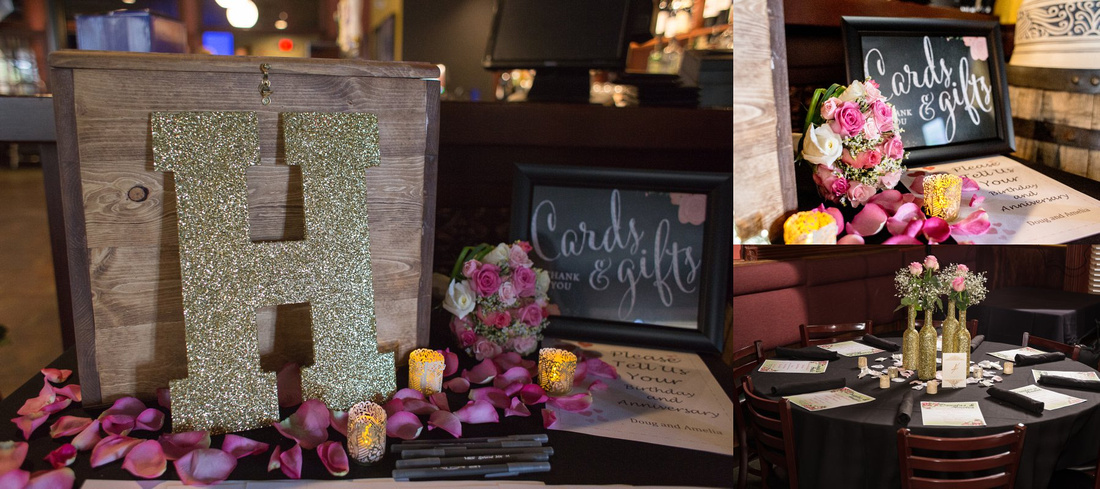 Guests were coming expecting it to be an engagement party. No one suspected a thing!

There were only a few that were in on the surprise, the bridal party.
Dad was pulled aside and handed a letter while she went into the rest room to change into her wedding gown.
While Amelia and her dad were sharing a special moment the rest of their friends and families were in another room watching a slide show where they announced they would be getting married................................TODAY!
To say the parents were surprised is an understatement!

Your favorite detail of the day was: No detail is too small, personalized gifts to our parents was probably our favorite.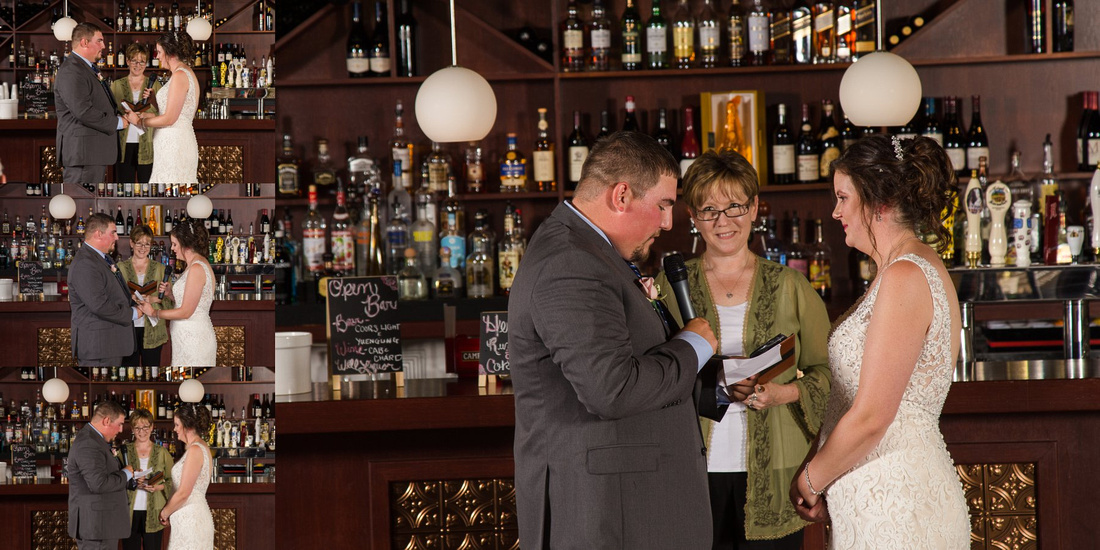 During our vows all we could think about was one another. As if we were the only 2 people in the entire room. We had said our vows to one another in private the week before our wedding for practice as well.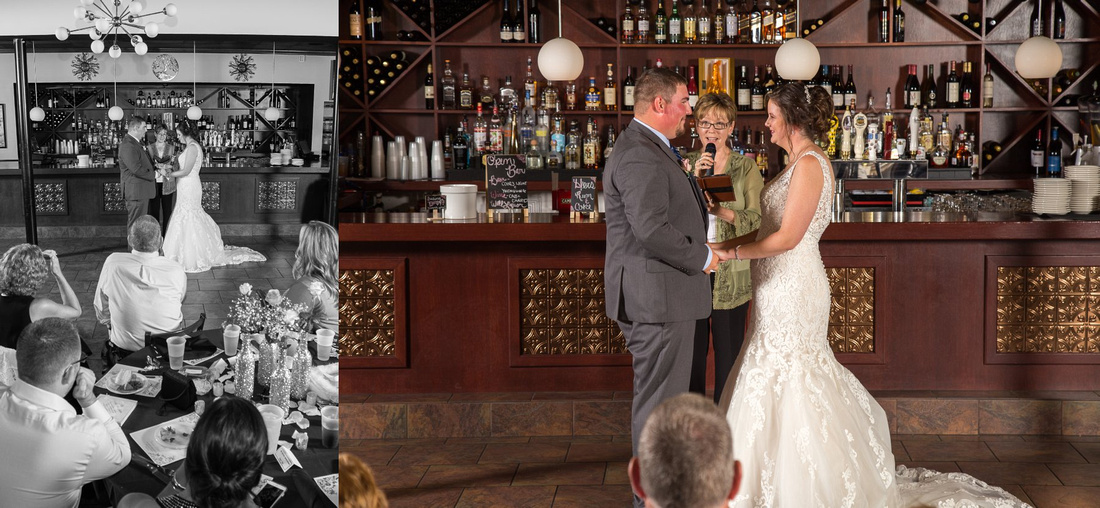 What was your favorite photo that we captured that day: "THE KISS! Of course!"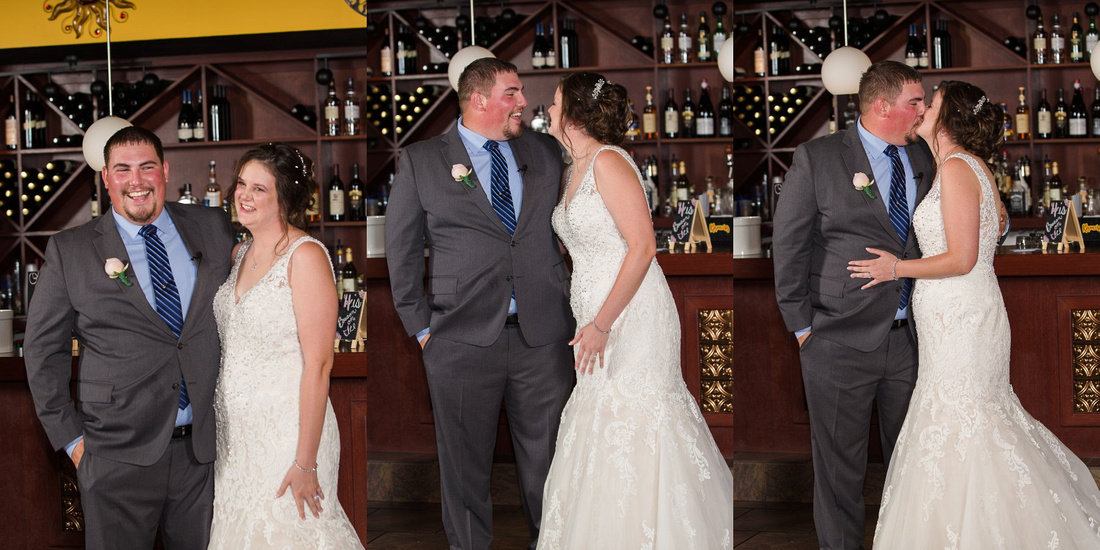 The moment you were glad we captured was: Pictures of us together with our grandparents. We were blessed to share this special memory with them.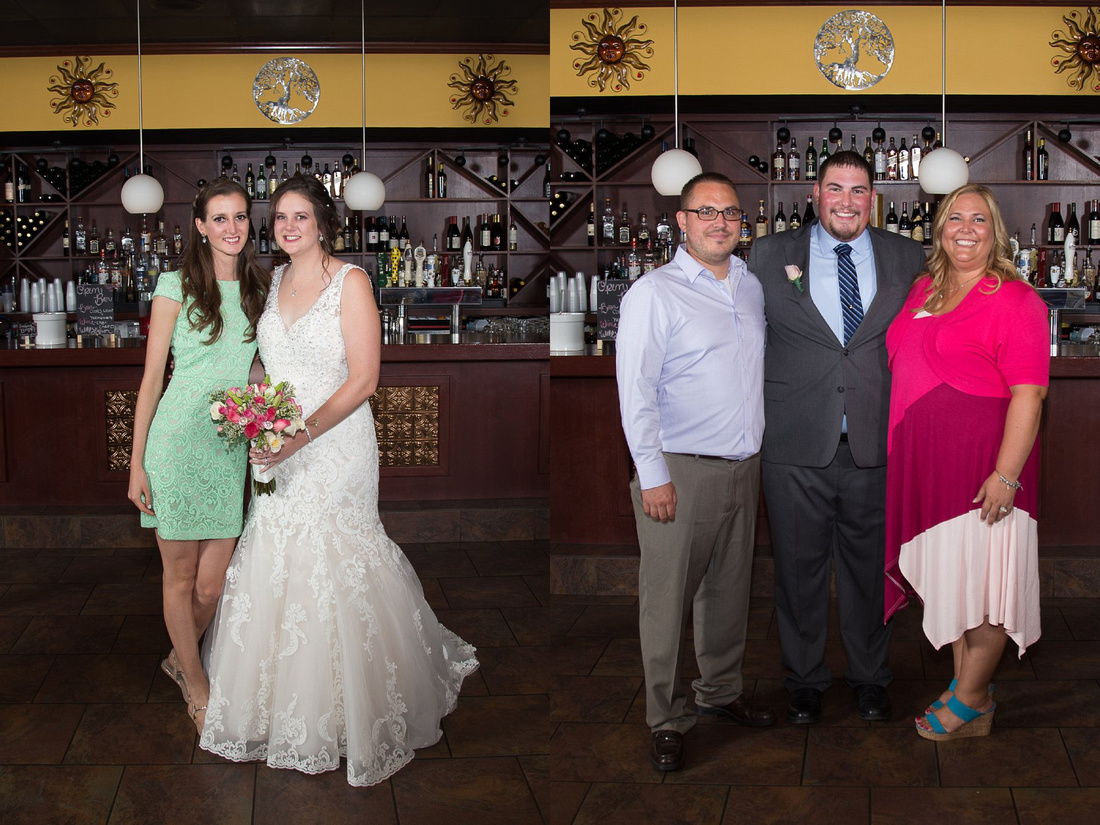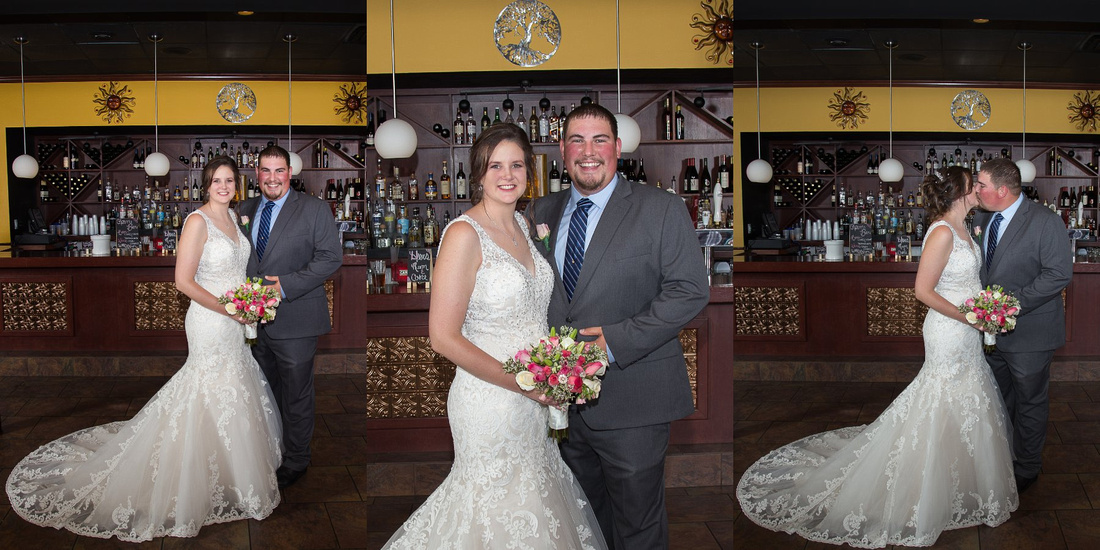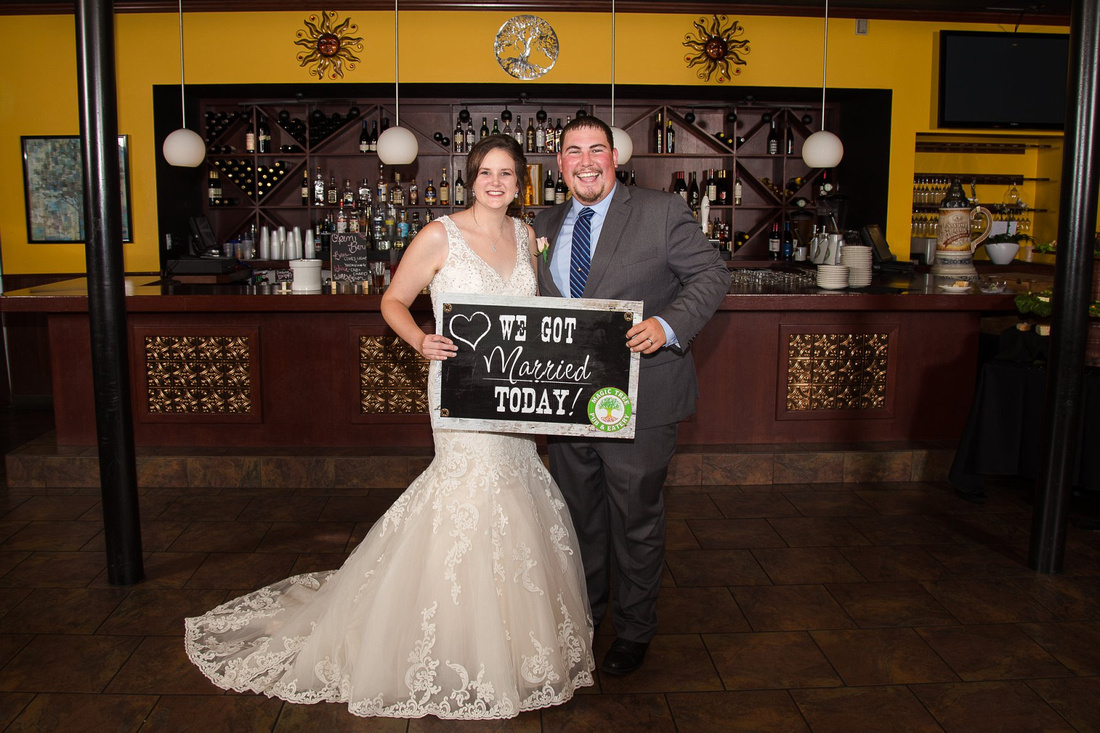 We got a simple cake from Ruli Brothers Market in Boardman, Ohio. They did an excellent job and were very reasonably priced. We decided on a cake because there is usually a lot of excess cookies left over and they are a lot of work! Did we decide to save our top tier for our first anniversary? NO! We bought a bottle of wine on our honeymoon that we plan on celebrating with at our one year anniversary.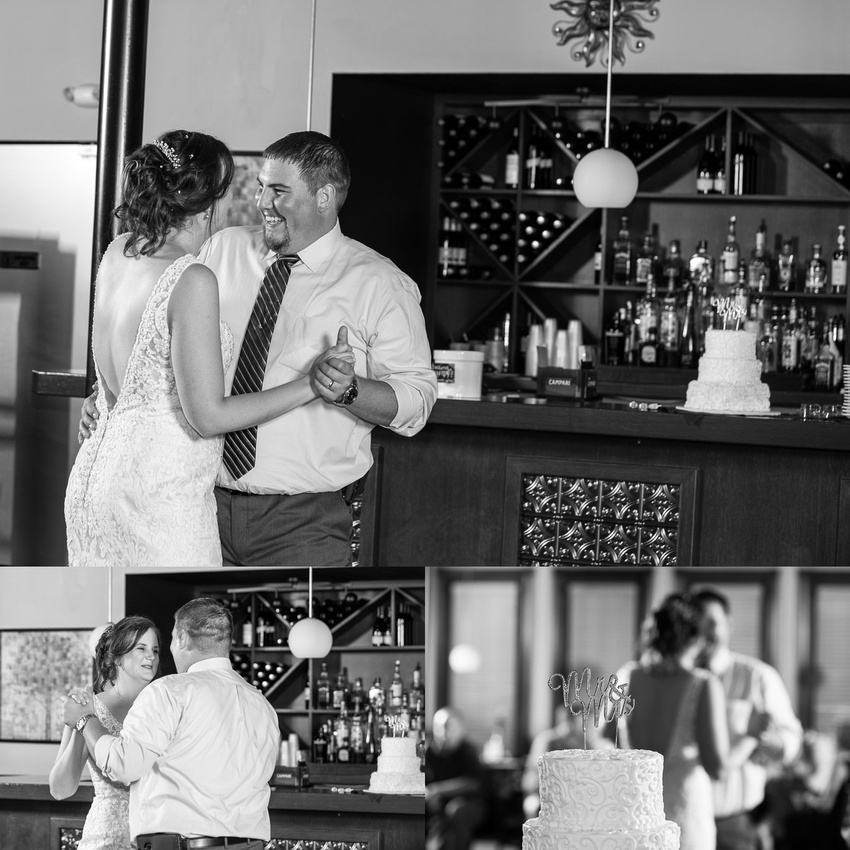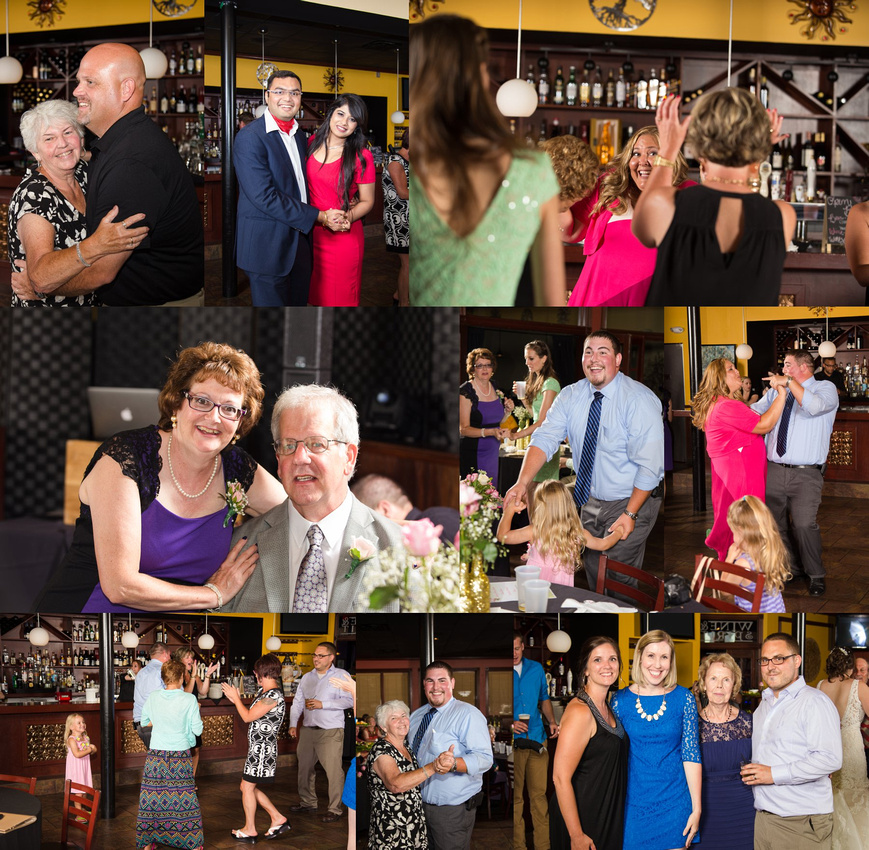 A moment you were surprised we captured was the large group photo of all of our guests. Almost like you knew our entire family!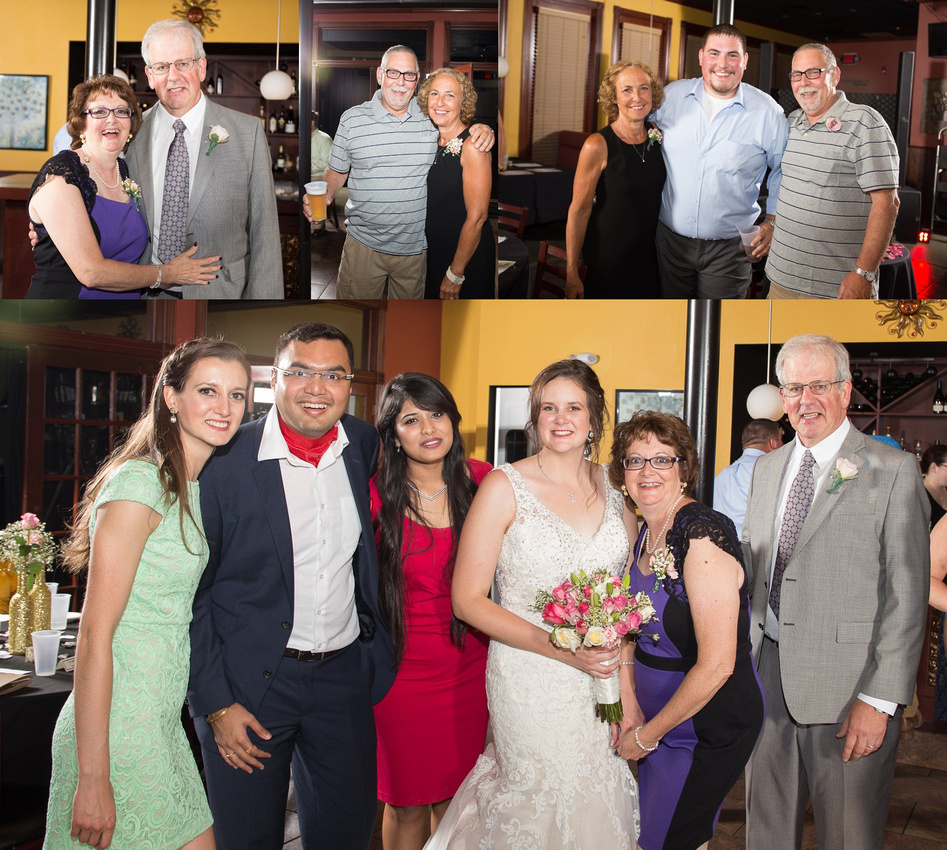 Three words that sum up our wedding day: Intimate, Surprise, & Love
What advice would you give to another wedding couple about wedding planning?
Make your wedding your own. Planning a wedding together as a couple is the ultimate marriage counseling. Make all your decisions and compromises together. Figure out what is most important to you individually and as a couple and plan your day around those themes. (Location, budget, etc) Don't forget to have fun! Our wedding was the best day ever!
VENDORS:
Ceremony/Reception Site: Magic Tree Pub and Eatery Boardman, Oh
Flowers: Pink roses and babies breath, purchased online at Sams Club, delivered directly to our home. Very easy, and best deal! Bought the 10 piece wedding package with a bouquet and corsages already made.
DJ: Hi- Fi entertainment They helped us plan our whole evening not to leave our any detail. Great planning website and communication!
Cake: Ruli Brother Market and Bakery Boardman , Oh.
Hair/Makeup: Ashley Smith, Creative Hair North Jackson, Oh
Dress: Toula's Bridal Canfield, OH
Suit: JCPenny
Officiant: Cathy Daniels. The Ohio Wedding Lady