We are thrilled to be in the homestretch! 36 weeks this week. I cannot believe how fast this pregnancy has gone. We are so excited for the arrival of our baby girl due December 22, 2014!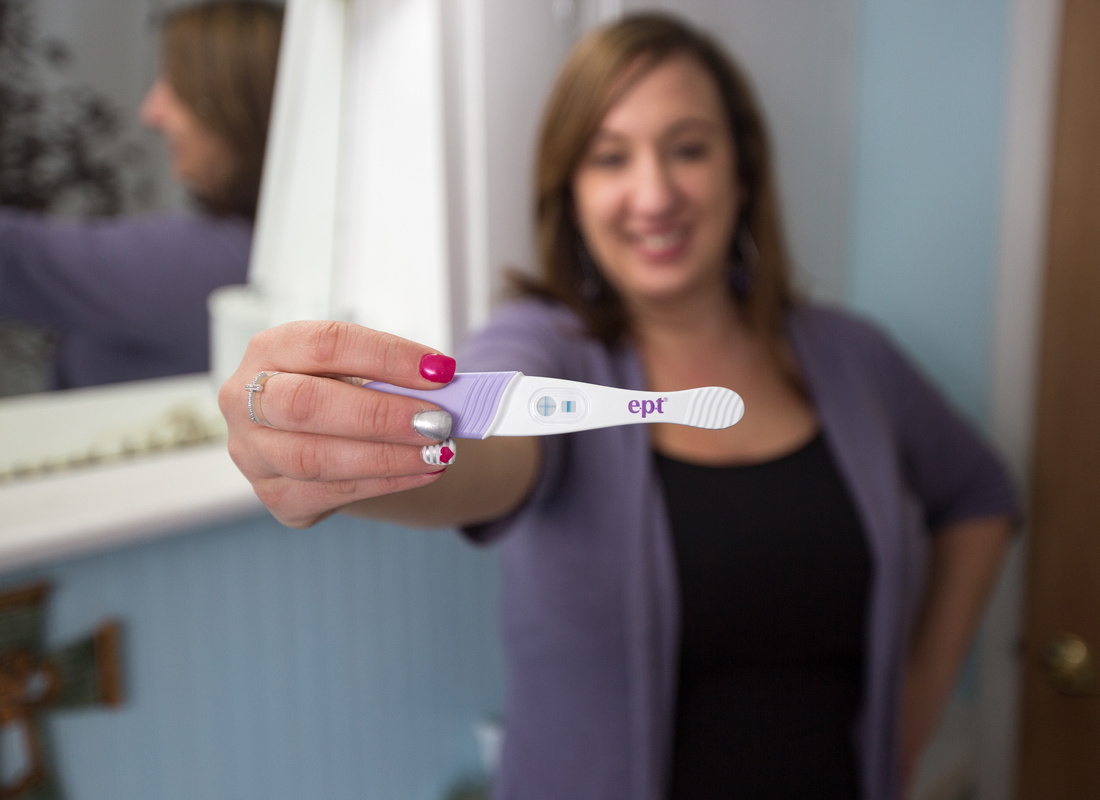 This is how we announced our pregnancy to friends on facebook :)
I started a diary for our sweet baby and thought I would share it with friends and family too. It documents our journey :)
This is the babys room. We had reinsulated and it months before we knew we were pregnant so it was fun to start from scratch.
Not long after I told Bryan, we literally ran next door to tell my parents. Sadly, I don't have their reaction on video. But let's just say they were in shock and SOO excited!
The onesie I made for my mother in law said "Best Christmas Present Ever!"
We gave my grandmother a wine cork with the baby's due date. My mom had made her a calendar last year with everyone's birthday. Thankfully she caught on quick what we were trying to tell her.
We found out three days before visiting my cousin and her family in Florida that we were pregnant. They were the couple on facetime. We wanted to hold off just to make sure all was okay with baby before we announced it to the rest of the family. Her husband kinda picked up on the fact that I might have been since i wasn't drinking any alcohol.
Excited that next year we get to add in our little girl :)
We found out your gender!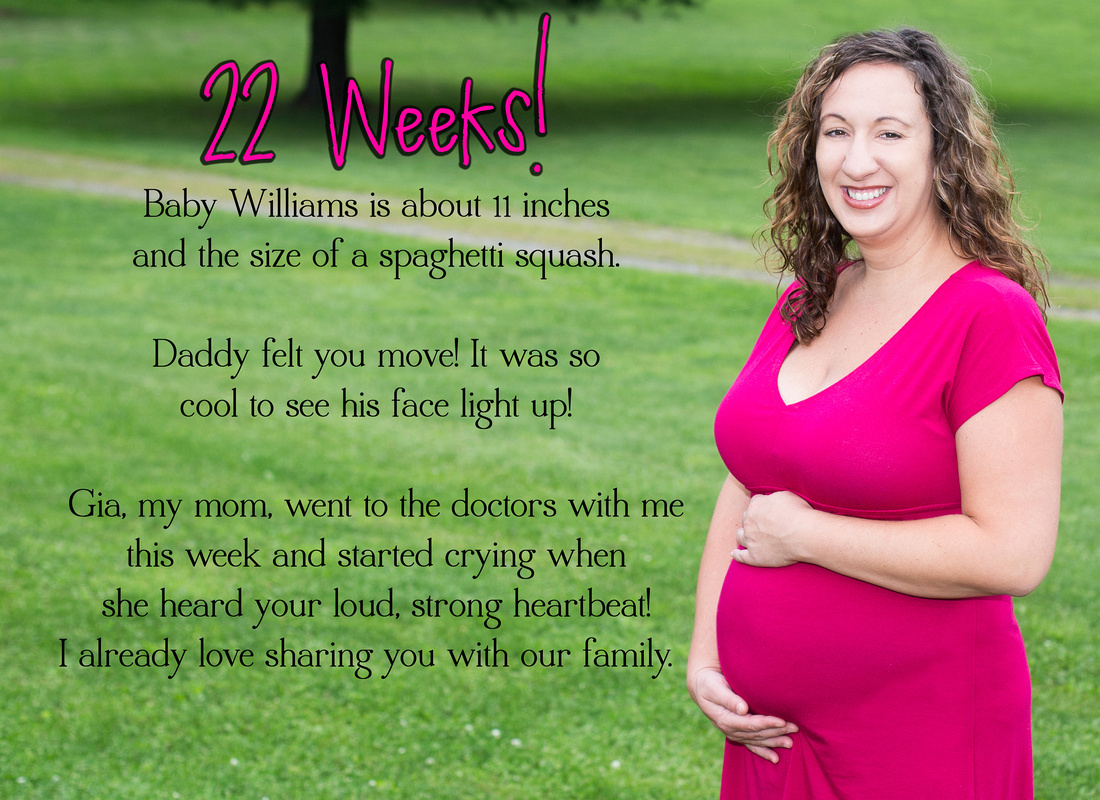 We shared the gender with my brother first on his birthday August 22, with our parents on Bryan's birthday, August 24th and with my sister that following weekend! So exciting! My brother's reaction is priceless...I think he was in shock the whole time we talked...after the reveal.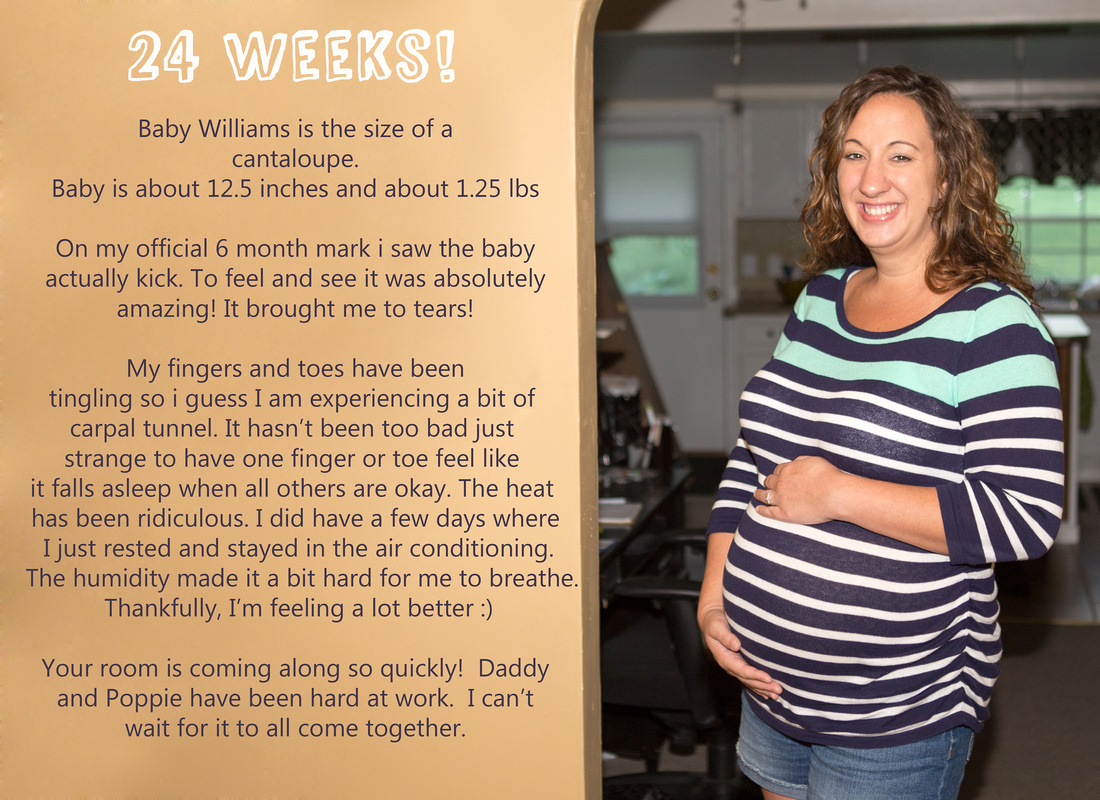 Daddy took photos of me while we were on our "BabyMoon" He had fun being in charge and it was fun for me to be in front of the camera for awhile. :)
Your room is complete!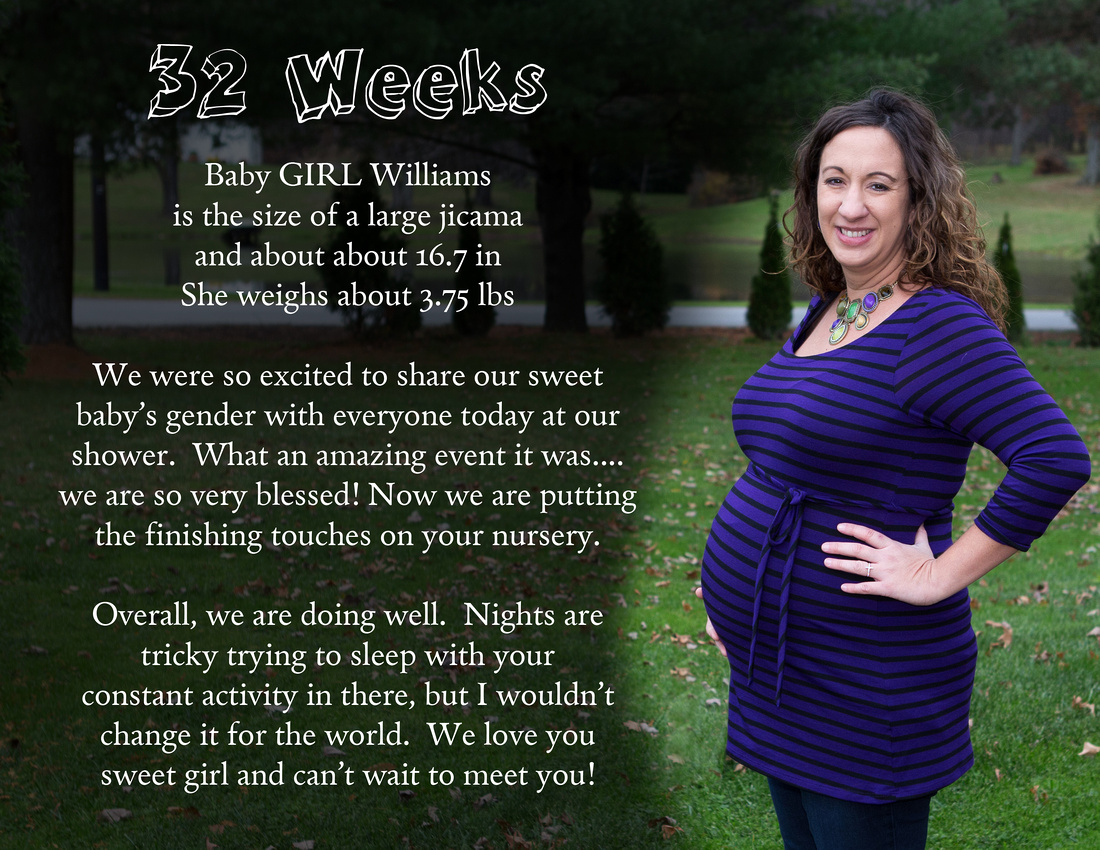 Our Gender Reveal at Shower on November 1, 2014

36 Weeks - Thanksgiving!