My good friend Leah began an online community/informational blog for dog-lovers called "Stella's Friends" this past summer. It was
inspired by her and her husband's French Bulldog Stella. In addition to providing health and training tips to her readers, she thought it would be fun to sell a few t-shirts on the site, too. She designed a few basic shirts with funny statements and called the line "Confessions of Crazy Dog Ladies". After a lot of positive feedback, multiple sales, and even a few local stores agreeing to sell them, she decided to branch out with The Confessions Collection™, offering more categories and statements. She launched this product line in January 2013. Later she decided to add "Confessions of Beautiful Brides" and "Confessions of Cardio Crazies". Now, many stores are saying that customers are asking for "Confessions of Crazy Cat Ladies", so that line will be ready by April!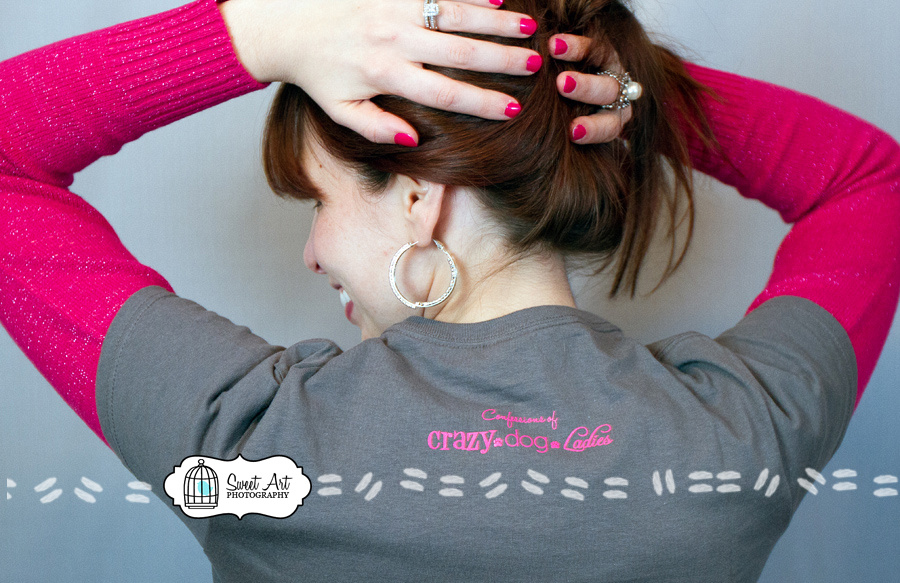 Her most popular shirts are by far the Confessions of Crazy Dog Ladies. As a dog owner, it was very easy for Leah to come up with statements about how she feels about dogs and her dog, in particular. Stella inspired the couple to start this business and provides them with so much joy every day.
Leah's favorite thing about these shirts is how they strike up great conversations. Every time she wears one out, random people end up coming up to her to talk about and show her photos of their dog(s). She enjoys every moment!
She plans to add more categories, more statements, and more colors each season. There's lots of room to grow! Right now her shirts are in ten stores – in New Castle, Ellwood City, Cranberry Township, and Columbiana. They are hoping to do some local events and festivals, too.
You can visit
their website
and "like" their
Facebook page
.
Sign
up for their free email newsletter on their website for coupons and new products!