How cute is this little gal? I know...I'm incredibly lucky to work with such a sweetie! She just turned 2 and is a gal on the run! (I think it is how mama stays in such great shape :) What I love about Toddler sessions is that we set up a scene for them and often times they have their own agenda. I enjoy seeing how a session will flow. Often times little ones have better, more original ideas than mama and I can even dream of! By the way-----I love, love, love the sign that her mama made..isn't it adorable?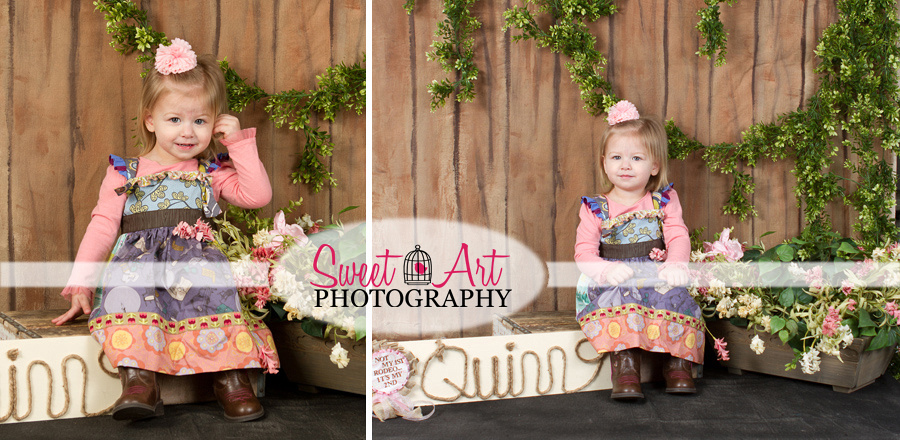 This little gal wanted to run.....so since we had decent weather...we ventured outside. She went a bit "little house on the prairie" on us and we loved it! Such a sweet model, holding the hat as she walked. I wish I could take credit for that action.....but who am I kidding...it was all little Quinn. :)
I learn something new with every shoot. Sometimes it's a way to get my clients attention. Sometimes it's a new favorite pose. Today it was......if you put your circle reflector on the ground little ones will think it is a trampoline and they will jump and giggle AND stay in that spot for a longer period of time so I have time to get down on the ground and get some great shots! Thanks Quinn!
Here is her jumping on my reflector aka "trampoline"
I edited it out...and got a cute shot of her jumping :)